The Best Museums for Children in London.
With half term upon us and in honour of #museumsatnight2019, we have compiled a list of 5 of the best museums in London for children. These museums really have something for everyone, whether you fancy discovering the world of codebreaking or joining in on a Where's Wally Hunt, there is so much for you to see and do. Even better is that most of the museums on our list are FREE!
The Science Museum (Free, open daily 10:00-18:00)
This is the place to come if you want to see the Apollo 10 command module and Stephenson's Rocket. There is so much for children to do here, from morphing your face to see what it will look like when you're older to investigating climate change and dressing up as a WWII fighter pilot.
Wonderlab is one of the world's leading hands-on science centres and kids can learn all about physics with interactive exhibits, demonstrations and shows like the Rocket Show and fun exhibits like the Chemistry Lab.  Staff are on hand to answer questions and share their enthusiasm.  Younger children will love the Pattern Pod, a multi-sensory area for 5 to 8 year olds where children can learn more about the world around them through play. The regular Sleepovers are a big draw: children stay all night at the museum and take part in science shows and hands-on workshops.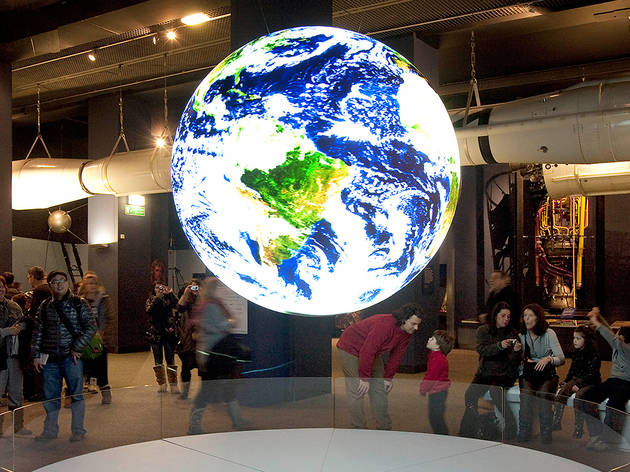 The British Museum (Free, open daily 10.00–17.30, Fridays until 20.30*)
Explore the British Museum and visit the mummies in the Ancient Egypt section. There's so much to explore whether you're into the Aztecs and the Incas, the Vikings or Ancient Greece. You can pick up backpacks, art materials and activity worksheets for specific areas from the Families Desk. Children can also take part in object handling sessions, digital and film-making workshops and you can even download an interactive quiz to do whilst you are there!
London Transport Museum (Pay for a day, come back FREE all year! Adults £16.50, Children go free, open daily 10:00-18:00)
There's something for the whole family at London Transport Museum. They run a range of events – enjoy singing and story sessions every week during term time, or explore their collection with special events every school holiday, including creative and crafty activities linked to their exhibitions and collection. This October half term you can explore, discover and play as you hunt for Wally around the Museum on the Where's Wally? The Big Museum Hunt.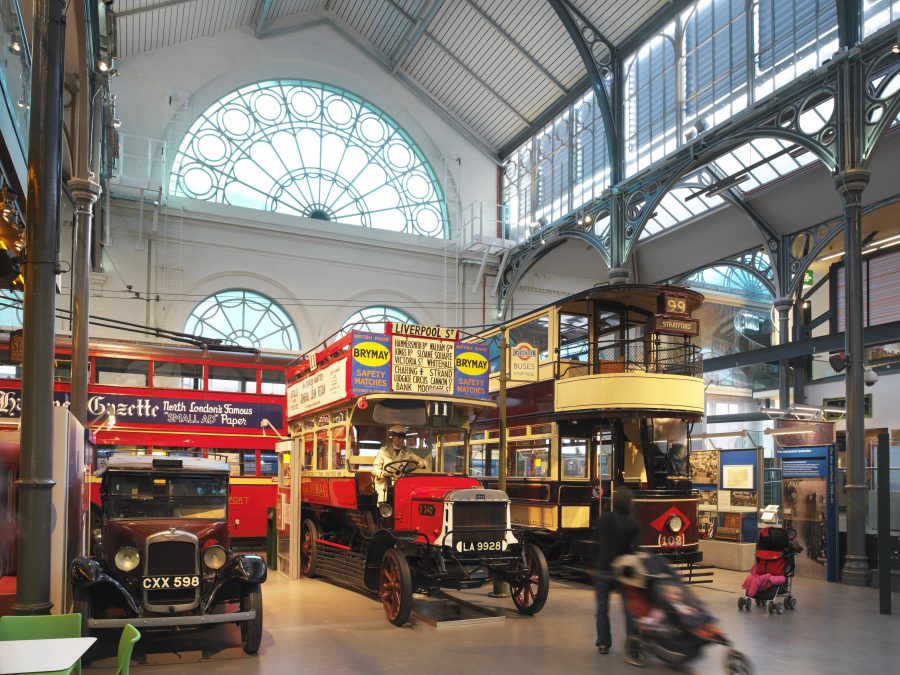 Royal Air Force Museum (Free, open daily 10:00-17:00)
Visit the Royal Air Force Museum in London for a great day out for all the family! Explore the fascinating story of the first 100 years of the RAF. Debate the future, test your flying skills, be amazed by stories of bravery, love and loss. Families will love the themed outdoor play area. This autumn you can also join the Dambusters on their legendary mission – step back in time and on-board G-George to observe this historic raid from within a Lancaster Bomber. Share your RAF story on 2-3 November during the RAF Story Big Weekend in which they aim to record 100 stories!
Natural History Museum (Free, open daily from 10:00-17:50)
There is so much to thrill children here whether they're into dinosaurs and furry frogs or cursed amethysts and duck-billed platypuses. You can feel the earth move in the Earthquake Machine, play detective games around the museum and visit the growing fox cubs in the Wildlife Garden. The hands-on Science Centre is a great place for children to examine specimens from the natural world for themselves, using microscopes and other scientific tools. The museum hosts regular Sleepovers for children too and the ice rink is now open!