Issue 5
I am sure that most of you will have been outside enjoying the sunshine. We have also been enjoying the amazing weather. Whilst sitting in our gardens we have been taking a look at some of the wonderful things that have been going on around the world whilst people have been in lock down. People are so imaginative; a chef in Sweden is delivering meals to guests at a table placed in a field by using a pulley system and a basket, in America people have been building small huts in the street to leave fun craft materials for others to help themselves to and some of our communities are using old red telephone boxes to leave books and food for their neighbours. All wonderful ways to share and have fun. If you are interested in starting your own Little Library, why not ask an older sibling or parent to help you, just click on the link to take a look at what tools and equipment you will need.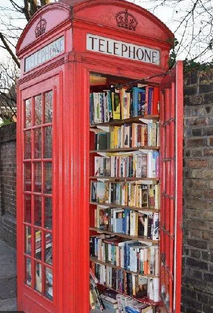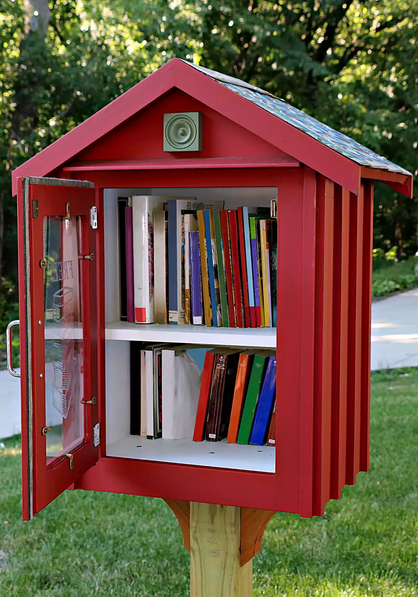 We hope that you enjoy this week's edition of our Junior Blog.
Until next time,
Sam
Barak Obama and his wife Michelle take some time out to go "Live from the Library". They chose to read "The Word Collector" by Peter Reynolds. Sit back and enjoy listening to them tell the story of Jerome, a boy with purple hair who collects words.
Barak and Michelle Obama Read You A Story
The Short Story Challenge 2020
The Rainbow Factory would like children of all ages to write a creative story. Your story can be between 100-500 words and must be entered by the 6th June for the chance for it to be published!

The best submissions will be judged and will have a chance to be published in "The World as We Know It" storybook on Amazon and be available to purchase online. Also, very excitingly all proceeds from online sales will go to the NHS nurses working on the frontline.
Get your creative hats on and away you go. Good luck!
Katie Jayne's Interesting Fact
We have moved all of our students successfully over to online lessons (some as young as 3!) and we have had such positive feedback. There are so many interactive tools available and all of our teachers have received training on how to provide the most effective online sessions. We have also introduced group sessions so that a group of friends can get together and enjoy seeing their friends whilst learning.
Thought for the Week
Why not set up a zoom call with your grandparents, auntie's or uncle's and read them a story or ask them to choose their favourite children's book to read to you. Have fun.
Cook's Corner
This week I took part in a fantastic online cookery class. I decided to bake a victoria sponge and a chocolate Cake. The results were fantastic, even if I do say so myself. If you love chocolate cake as much as I do, take a look at this scrummy recipe. You will probably need an adult or older sibling to help with this one, we bake our cake as a family and then sat in the garden to have it with our afternoon tea.
Ingredients:
CAKE
185g self – raising flour
½ tsp baking powder
30g cocoa powder
140g caster sugar
½ tsp bicarbonate of soda
210g milk
210g vegetable oil
3 medium eggs
40g golden syrup
CHOCOLATE GANACHE
200g dark chocolate (70%cocoa)
120g caster sugar
175ml double cream
1g salt
25g butter
Method:
In a large mixing bowl whisk together the milk, vegetable oil, eggs and golden syrup until completely combined. In a separate bowl sift all dry ingredients, then add these to the wet mixture. Mix until just combined, so you can no longer see any streaks of flour. Cover your bowl with a plate and rest in the fridge overnight.
The next day, preheat your oven to 200°C/fan 180°C/gas 6, lightly oil a 20cm/8inch cake tin and line with baking paper. You can choose to bake one sponge or two. If you bake two sponges. Bake for 22 minutes or until a knife inserted into the middle comes out clean. Remove from the oven and allow to cool while you prepare the ganache. In a heavy-based saucepan heat the cream, sugar and butter over medium heat until melted. Remove from the heat, add the chocolate and mix. Continue stirring the ganache, the heat of the pan should be enough to melt the chocolate. Allow the ganache to cool for 10 minutes before pouring generously over the top of your cooled cake. Ensure your cake is cooled before coating, this will help in setting your ganache. Serve this delicious cake as it is or with a few seasonal berries and cream for a fantastic dessert.
Enjoy!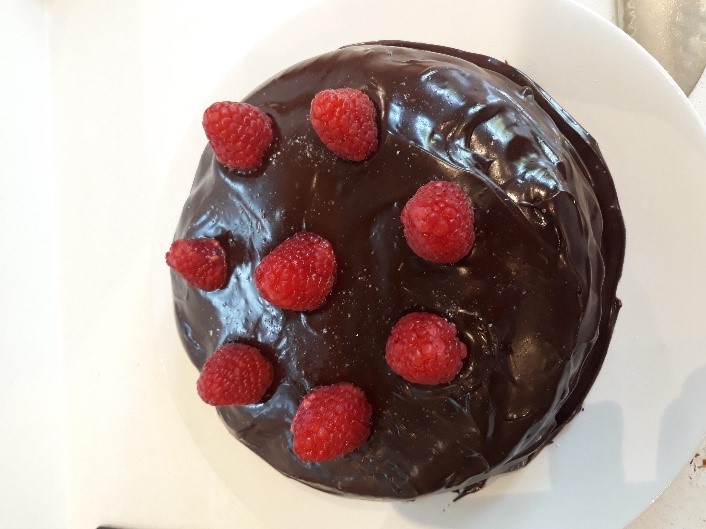 Walk on The Wild Side
We have really been enjoying our 'WOWs'. There is always so much to see and do. This week we thought we would introduce you to Geocaching. You will need an adult to download the free Geocaching App onto their phone. Then choose where you would like to take your walk. The app will tell you where to start, you then use the mobile phone to show you which way to walk. On your walk you will be directed to find hidden Geocaches. Take a pen with you so that when you find the geocache you can write your name alongside all of the other people who have found that geocache and place it safely back into its hiding place. You can share your experience with other geocacher's on the app.
A geocache is usually quite small and can be a small tub or waterproof box, inside you often find a list of other people who have found the cache and sometimes you will find other small items.
Over the last few years, the ducks pictured above were placed into several cache's and were trackable. The ducks were found in geocaches and then moved around the country, the idea was to see how far the ducks could travel and how many geocachers moved them around from cache to cache. When you go on your geocache you can take a small item and add it to a cache, so that others may have the fun of finding it and moving it on.
Let me know how you get on.
Educational Activity
KS2 French – Numbers
Soda and Spud learn numbers together, why not join them.
English – Spelling
Do you have trouble spelling words that have the sound 'shun' in them? Help is at hand with this short video.
Maths Yr. 3 -Unit and Non – Unit Fractions
Make learning fractions fun with this short quiz.